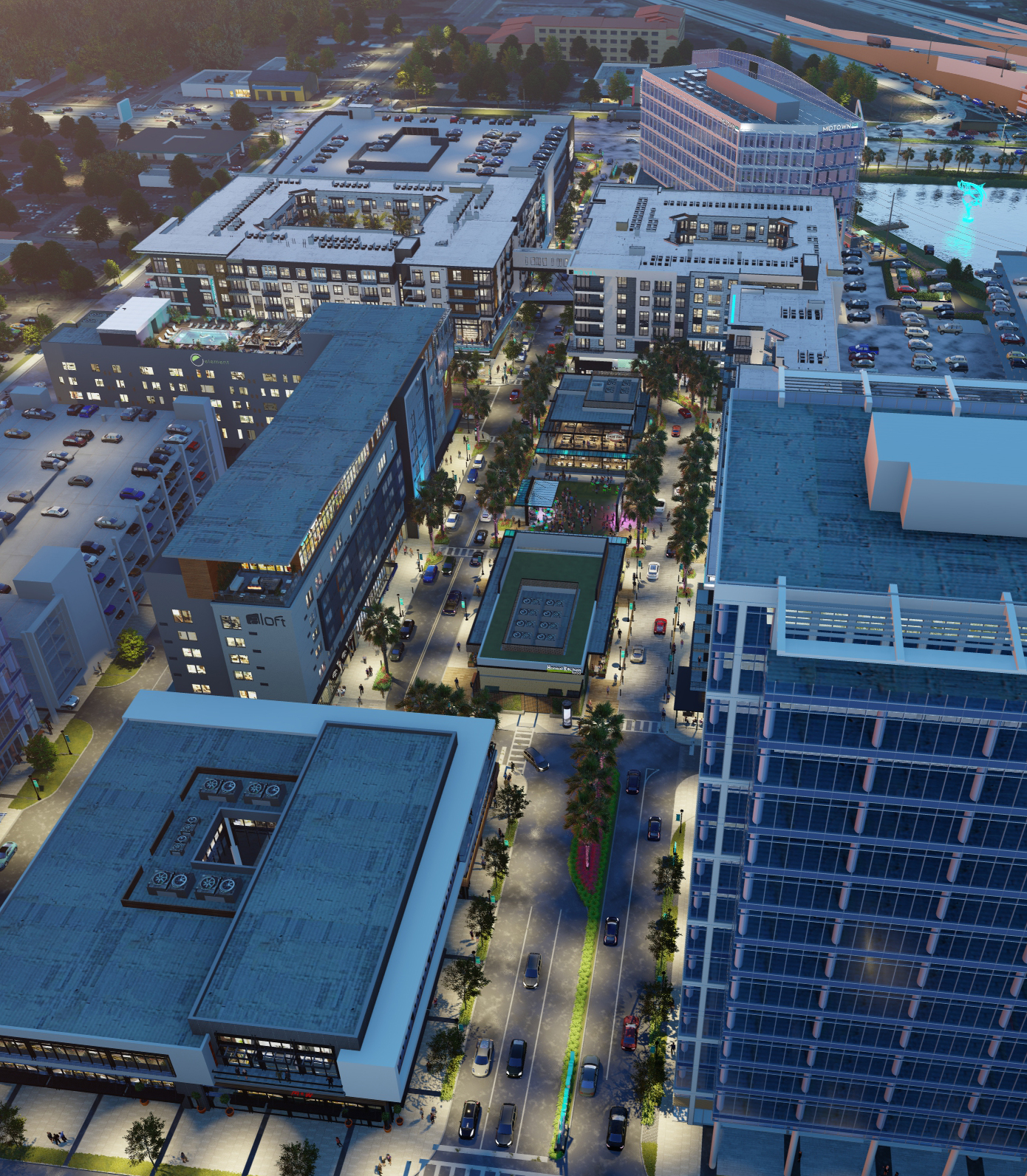 Captivating and dynamic urban centers are created when we connect people with memorable, inviting places.
We are a leader in comprehensive planning. WDG's master plans are centered on the idea of contextual placemaking. As the urbanization of the exurbs has increased, the recognition of smart growth has made high-density, transit-oriented, mixed-use environments increasingly desirable to a growing segment of our population. Cities and surrounding jurisdictions have taken on major efforts to develop comprehensive regional and localized master plans. A significant body of work has revitalized communities, utilized existing infrastructure, and maximized the utilization of public transportation. Our clients want us to be proactively involved in these public processes, providing designs reflective of contemporary ideas, with the value of comprehensive designs and environmentally sound urban fabrics.
Our creative and visionary planning solutions for lively environments are developed with pragmatic requirements to be economically buildable. We create beautiful places that are responsive to the site with interstitial spaces linking buildings and enlivening neighborhoods. Our award-winning solutions range from complete land planning to optional method rezonings. Our commissions range all jurisdictional areas, from local area plans to districts around the globe. Our clients have turned to us to help them create value with better positioned properties. We accentuate the uniqueness of every land development. Our team's planning and design skills balance healthy lifestyle solutions with greater ROI. In each instance, we establish strong relationships with the constituent communities to guide the creation of better valued solutions within complex urban challenges.
Want to learn more about our urban planning and design practice?
Contact one of us.